SCRUNCHIES
At a boutique's request I made scrunchies from spring 2020. Unexpected proposal, which seemed inconsequential to me, but that turned out amazing. Discovery ofmingling combinations, of the unexpected which gave materials to carry on with.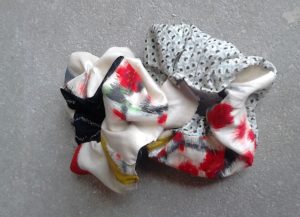 JEWELLERY
Wearing a kimono does not require any jewellery since the kimono IS the jewellery.
This idea in mind, I started to create jewellery out of vintage kimonos fabric; circle time where the object turns up to its original identity.
Past becomes contemporary .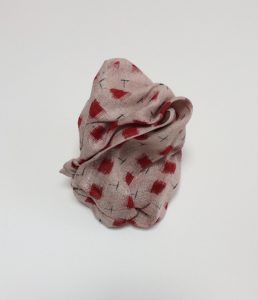 CASES
I craft cases, « kimonos wrappings » to protect, bundle up little things from our daily lives ( tissues, headphones, lavender etc.)
Japanese fragrances frames .
I'm seeking for origami fabrics folding and for the savour of the huge within the little.